Known throughout Las Vegas as the pinnacle of fine living, One Queensridge Place is without equal in beauty, elegance and luxury. Timeless design abounds. Every inch of these prominent, dueling 18-story towers is the result of tireless precision and artistry. Set in the heart of Summerlin, Las Vegas' most premier community, fine dining and shopping is within just walking distance of these towering homes.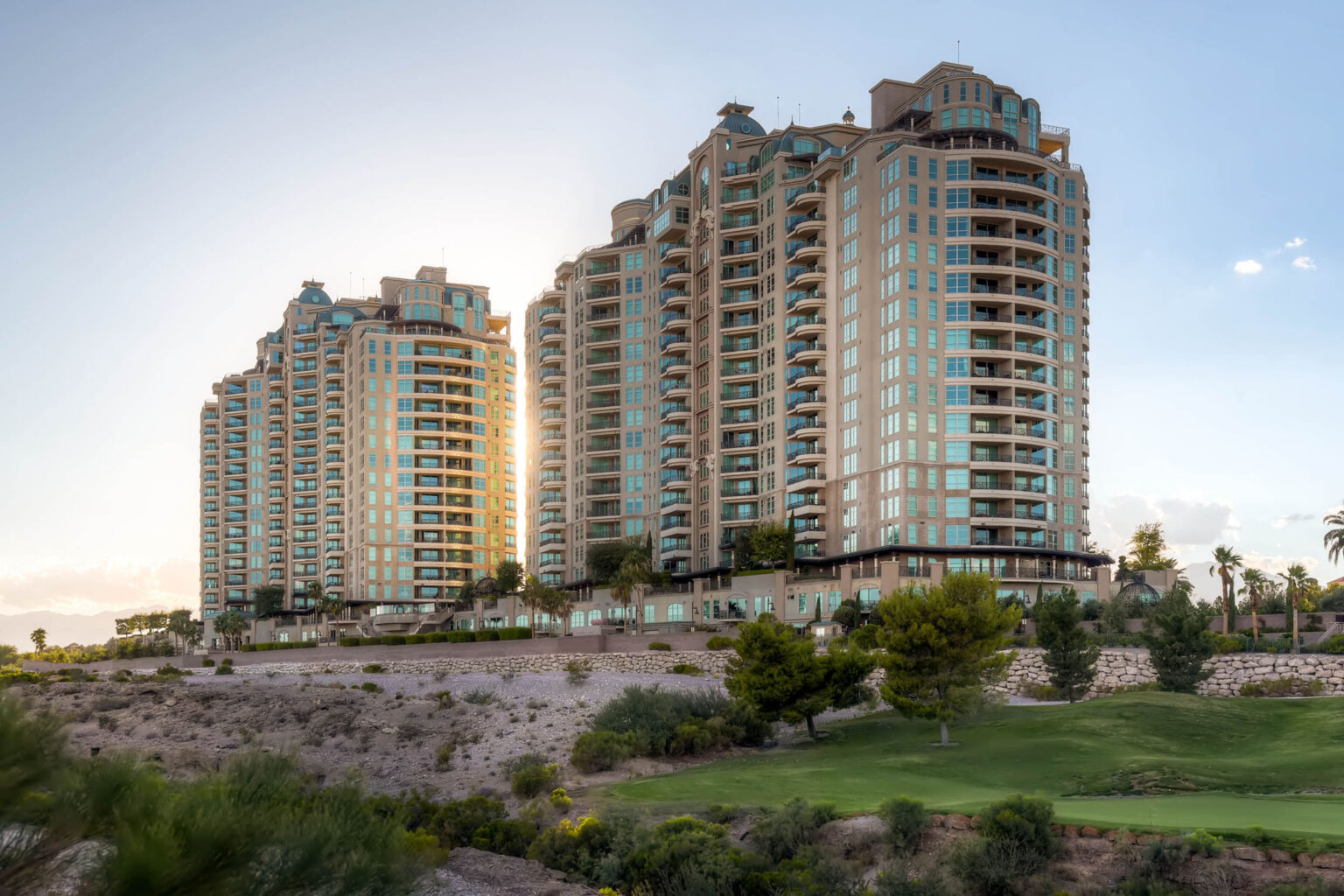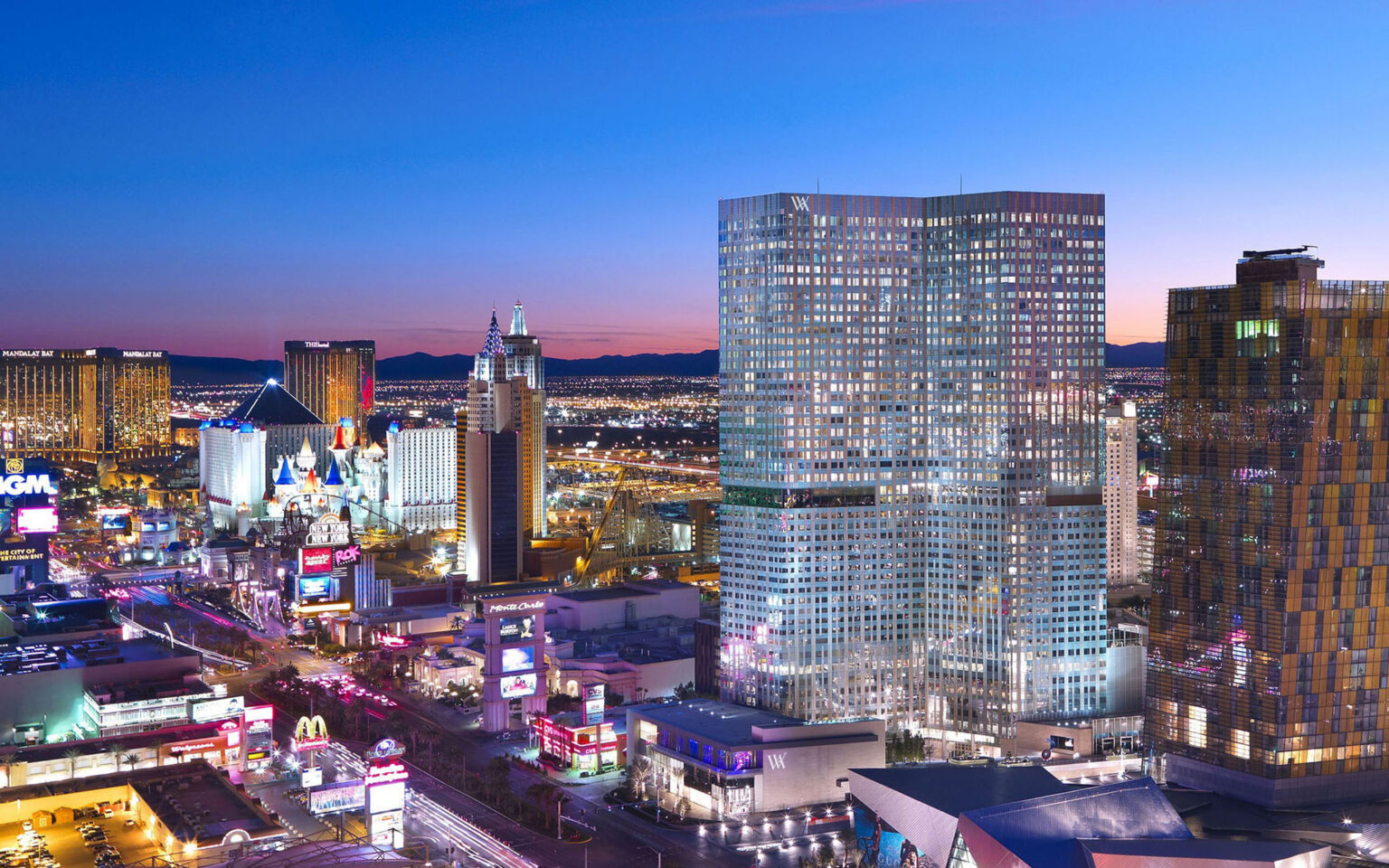 Waldorf Astoria Las Vegas
As the most prestigious residential address on the Las Vegas Strip, The Residences at the Waldorf Astoria sets the standard for luxury highrise living. It is the residential jewel of City Center.
The iconic architecture and contemporary design of the Veer towers set these towers apart on the Las Vegas Strip. As a part of CityCenter, they enjoy all the benefits of their location and MGM's new development, The Park, along with the T-Mobile Arena.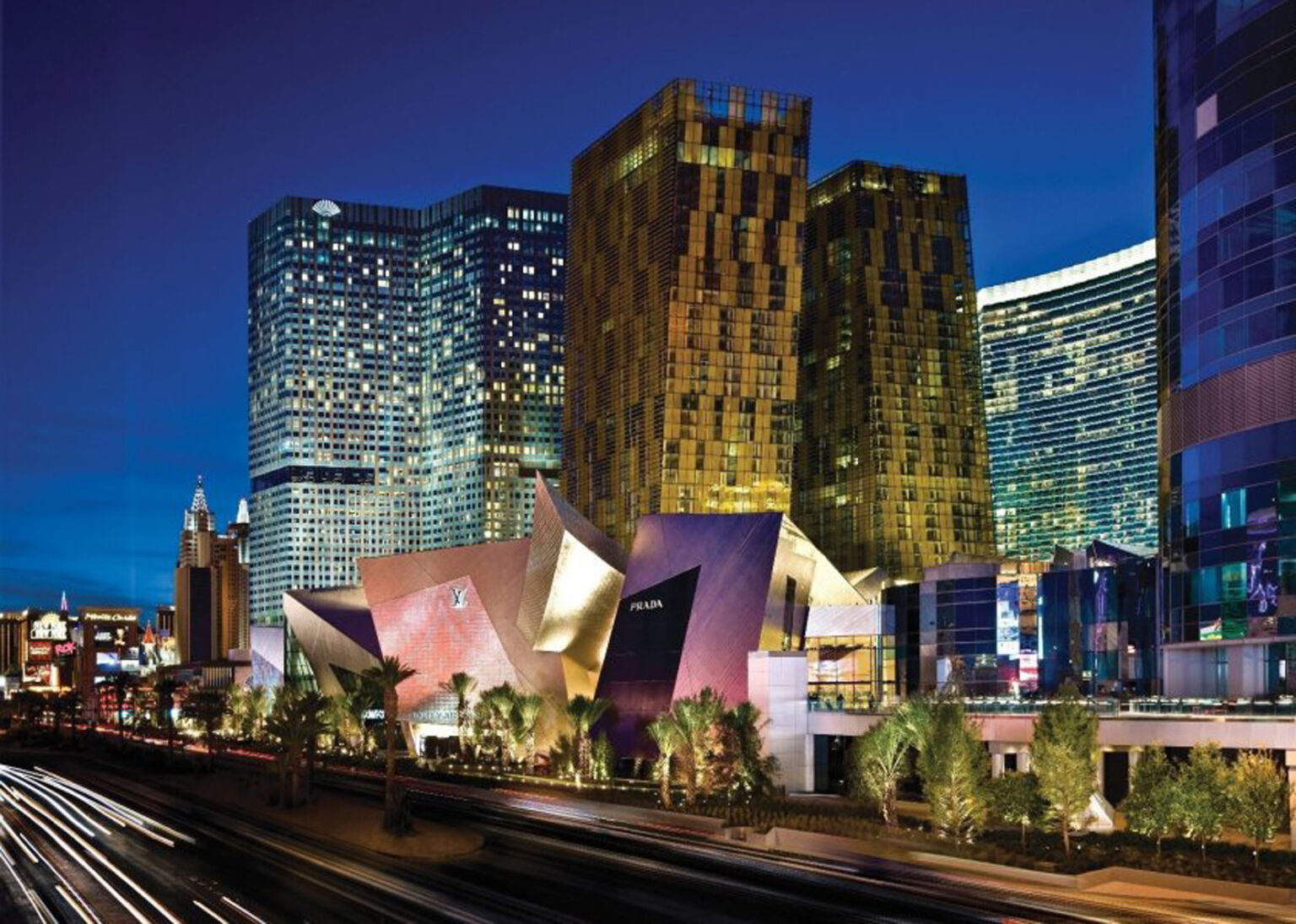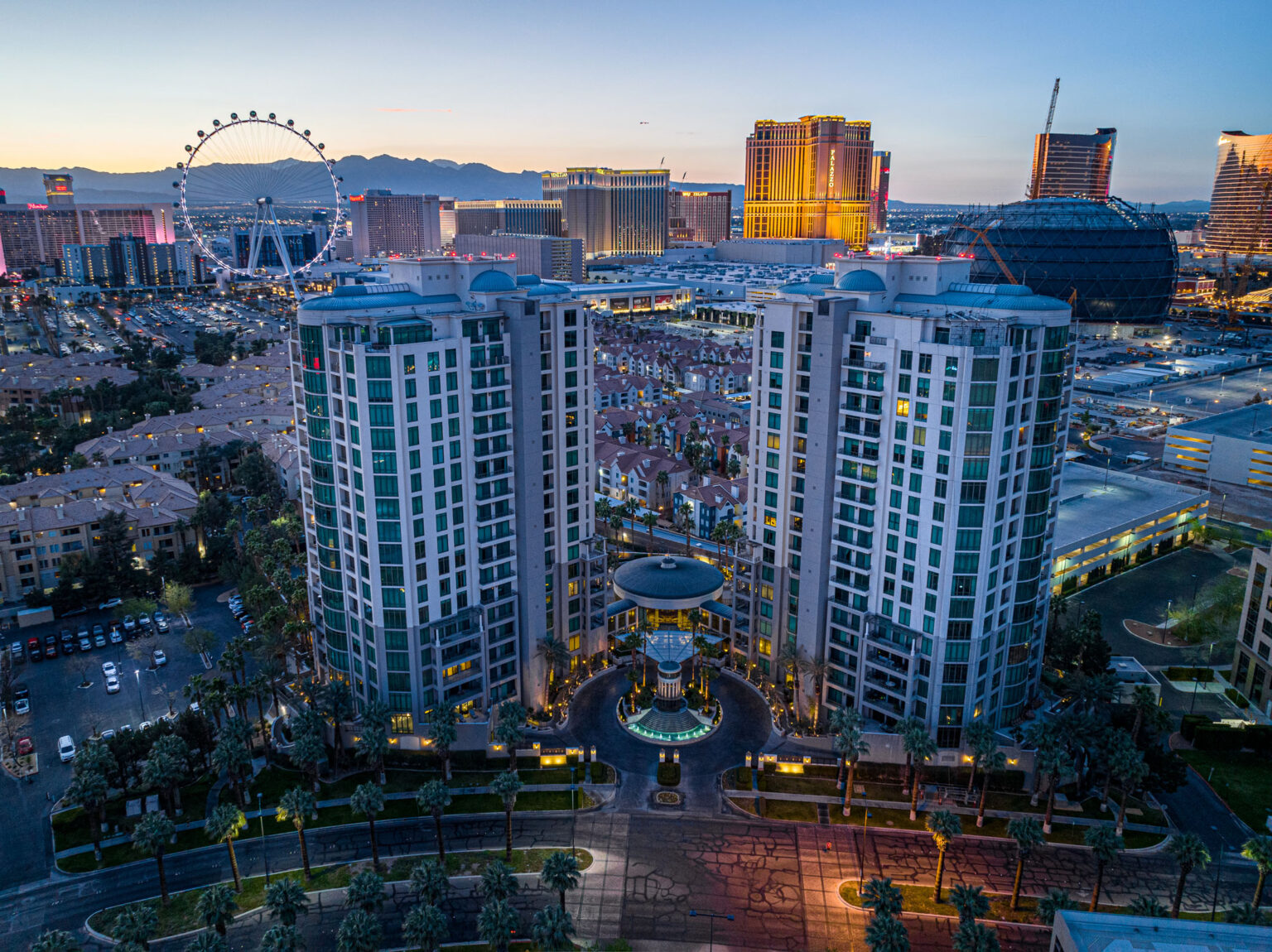 Park Towers at Hughes Center
These two towers continue to serve as one of the most distinctive and exclusive high rise addresses, home to many of the most influential Las Vegas residents. This property doesn't traditionally have much in the way of turnover.
The sister project of Panorama Towers has stayed steady in its sales relative to last year while bolstering its average sales price.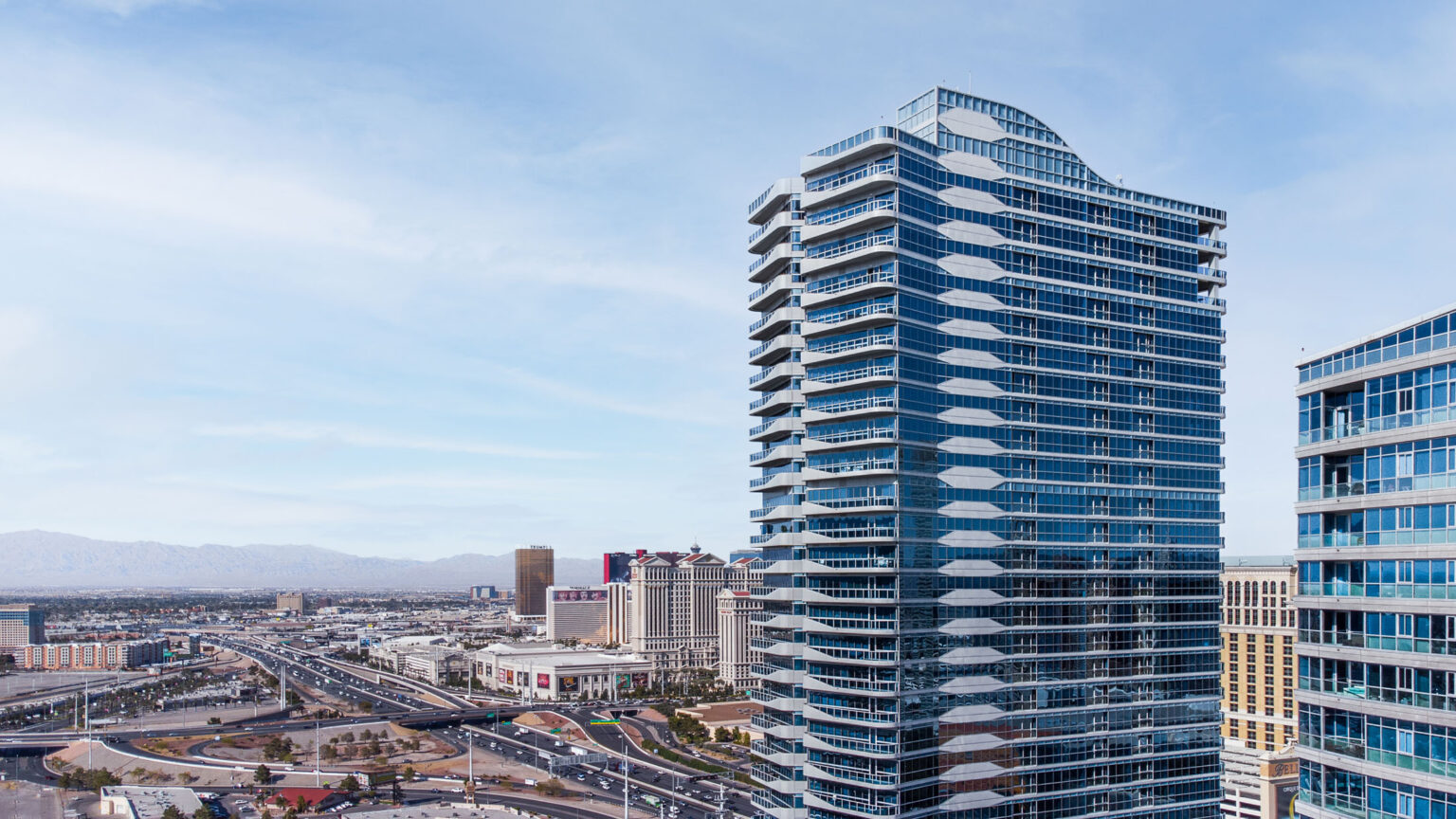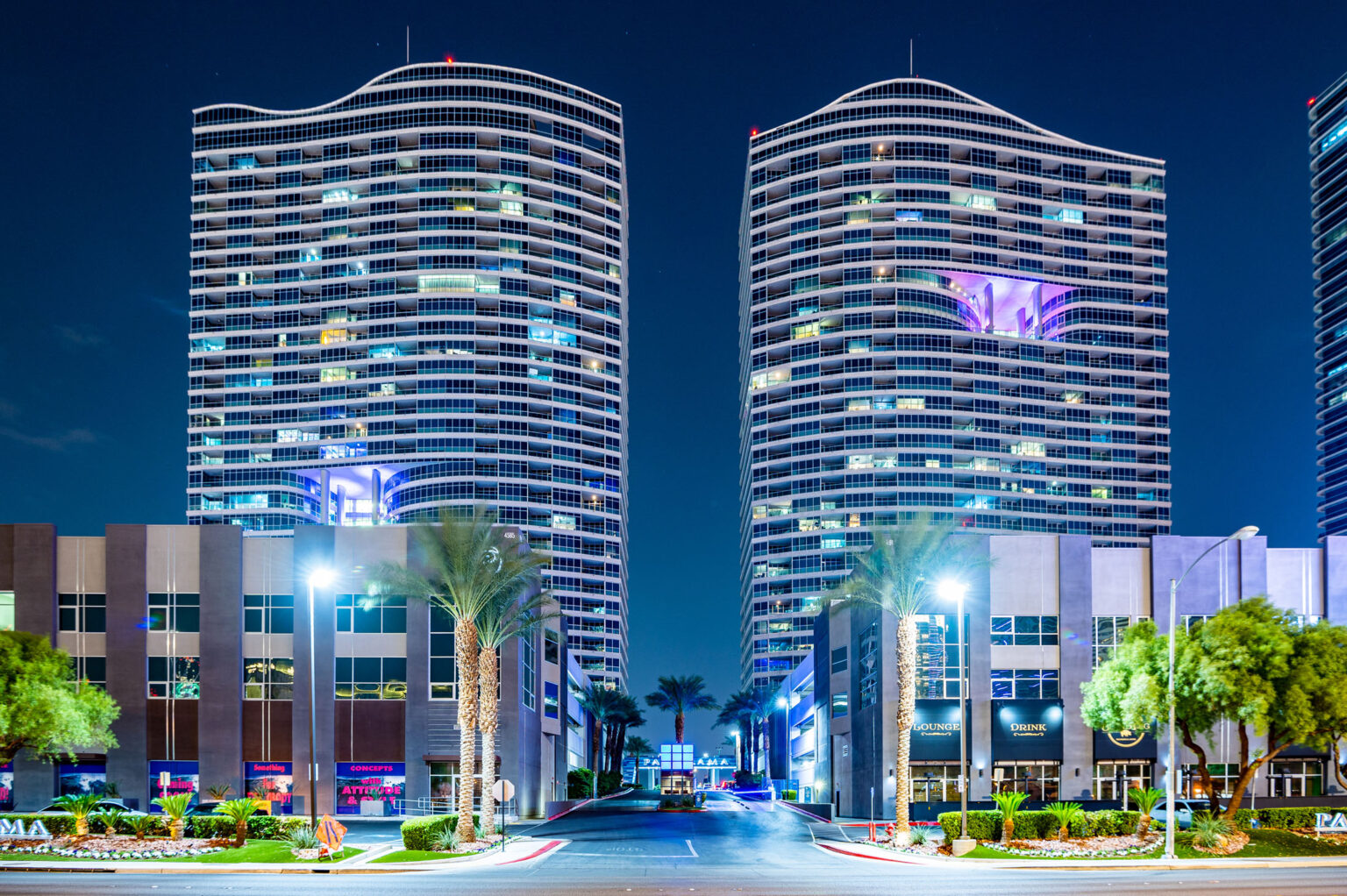 These two towers overlook the world-class architecture of CityCenter is seeing more attention with the advent of the professional hockey team expansion in the T-Mobile arena and its surrounding restaurant/retail complex, The Park. All these new venues are within walking distance.
Sky Las Vegas is located right in the heart of the World Famous Las Vegas Strip where you can enjoy it all! Head south and make it a night out with the big boys like Wynn, Venetian/Palazzo, Mandalay Bay or a hockey game at the T-Mobile Arena. Only minutes away from the International Airport, University of Nevada Las Vegas and the Convention Center.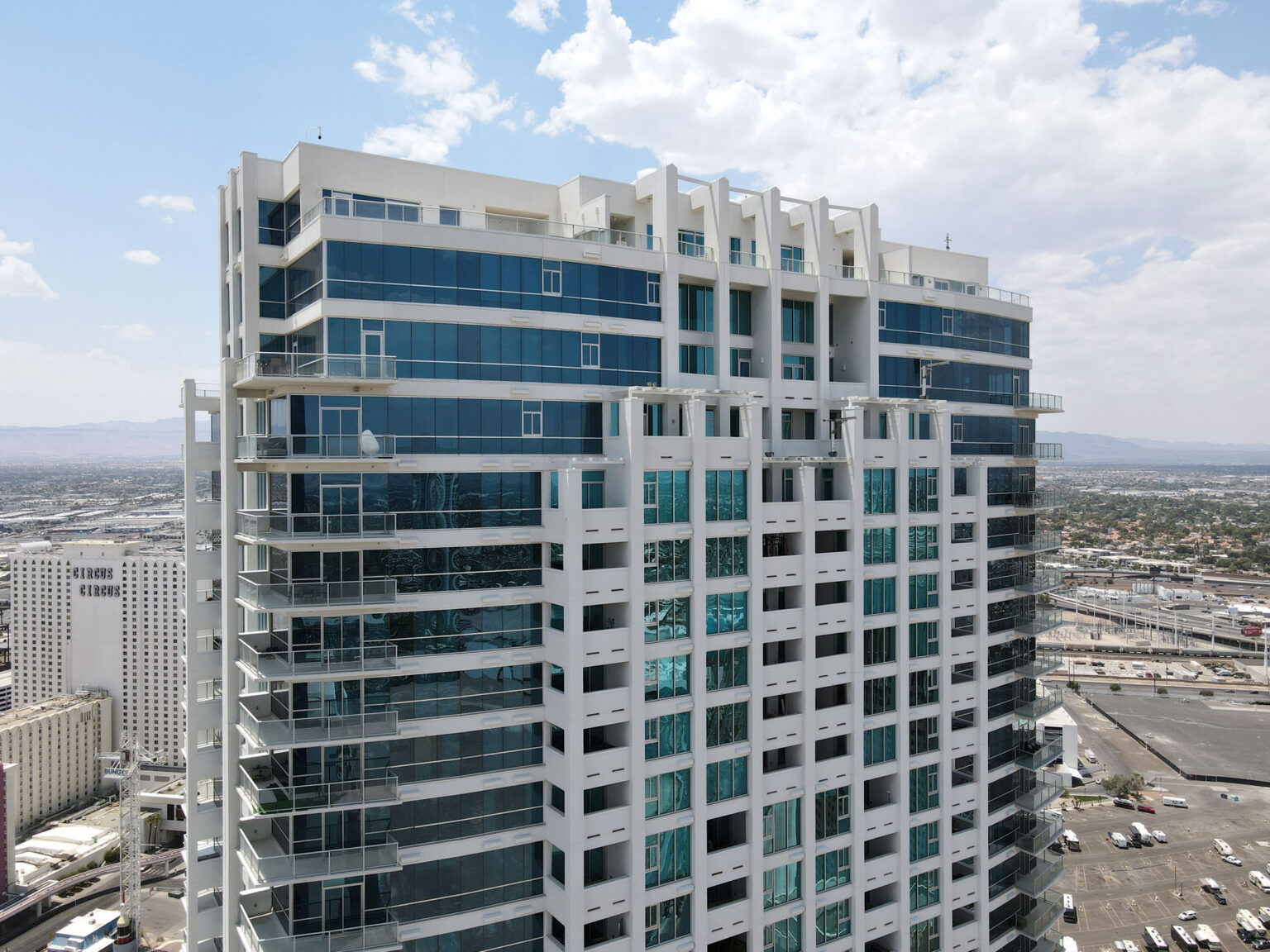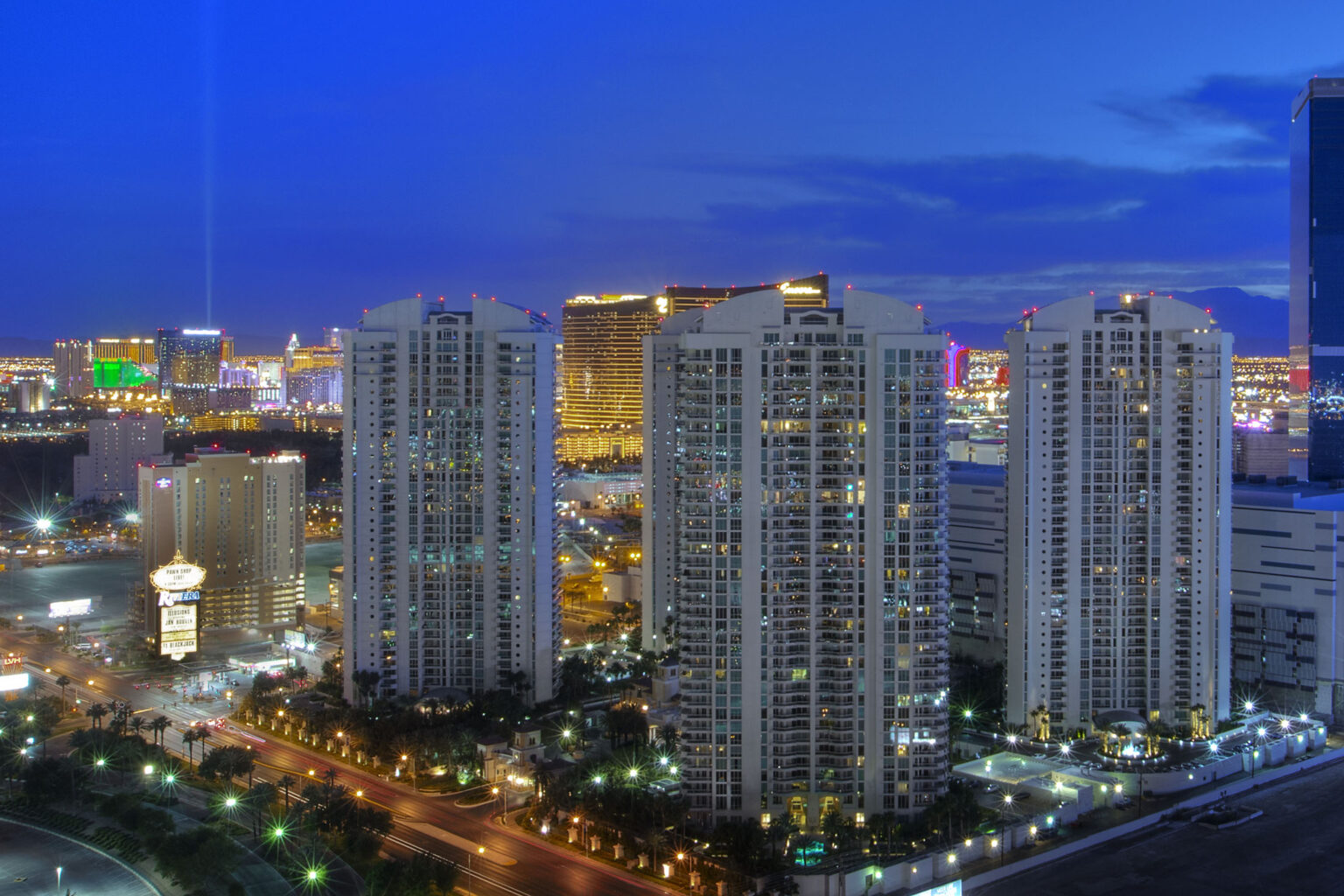 Turnberry Place is a luxury high-rise condominium complex near the Las Vegas Strip in Winchester, Nevada. It includes four, 38-story towers, each rising 477 ft. The complex also includes the 80,000 sq ft Stirling Club, offering various amenities to residents and other members.
Turnberry Towers is a 45-story twin tower condominium complex in Winchester, Nevada, near the Las Vegas Strip. Initially, plans were announced in 1998 for Great Masters, a $300 million condominium project consisting of 56-story twin towers.