Piaget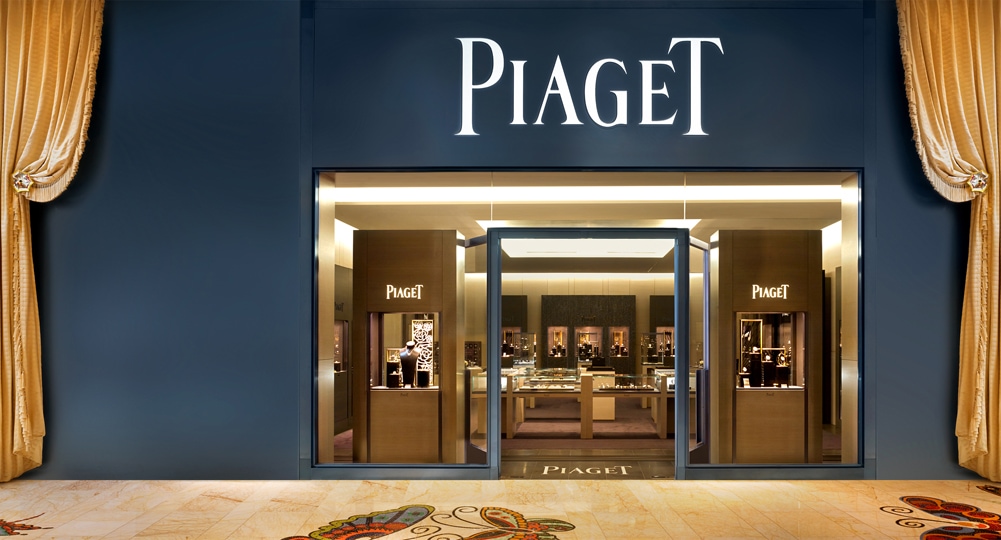 Source: Wynn Las Vegas
Georges Édouard Piaget started his career as a luxury and precision watch maker in 1874. Today, Piaget watch designs vary in complexity and extravagance, but all have an aura of simplicity that gives them an elegant and highly refined look. The brand Piaget has expanded its flawless craftsmanship to the creation of other jewelry, such and necklaces and rings.
Wynn & Co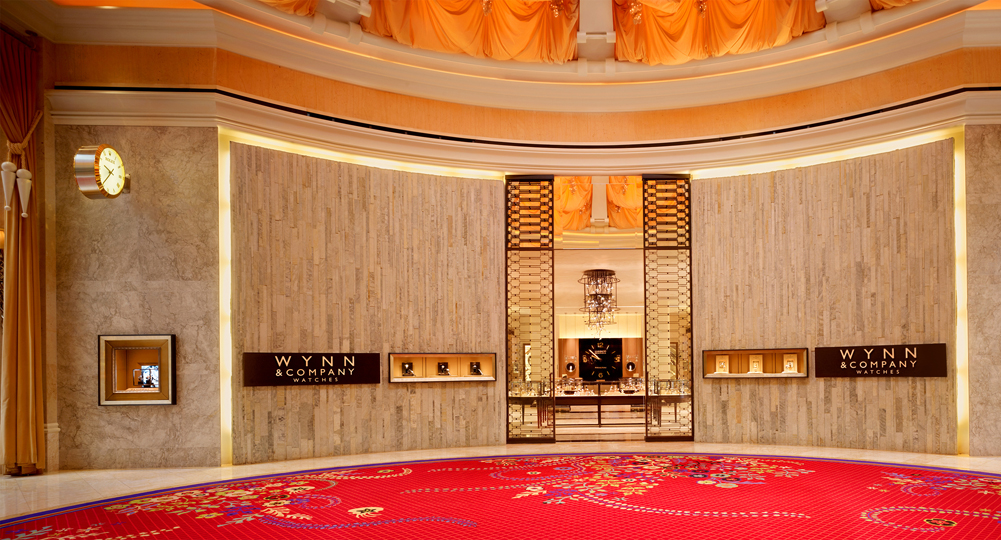 Source: Wynn Las Vegas
Located inside the Wynn Las Vegas, Esplanade is the Wynn & Company's luxury watch store. What makes this jewelry company unique is that is does not limit itself to one brand – it is a collection of all the best watch brands in the world. Wynn & Company is committed to providing customers with rare and elite watches, some of which can only be found in the Las Vegas Wynn.
Jason of Beverly Hills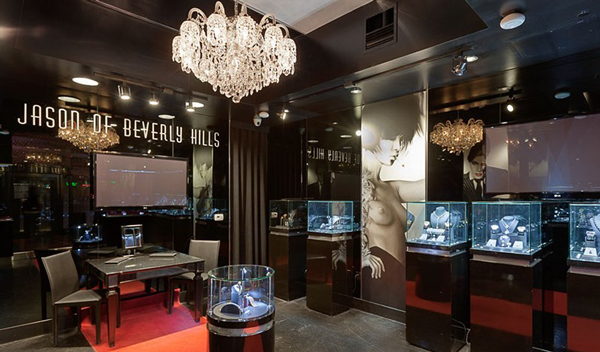 Source: Daryl Walter
Jason of Beverly Hills is relatively new to the jewelry industry, being founded in 2002 by Jason Arasheben. Jason is best know for his opulent and extravagant diamond pieces that have been purchased by international royalty and wealthy celebrities.
Palazzo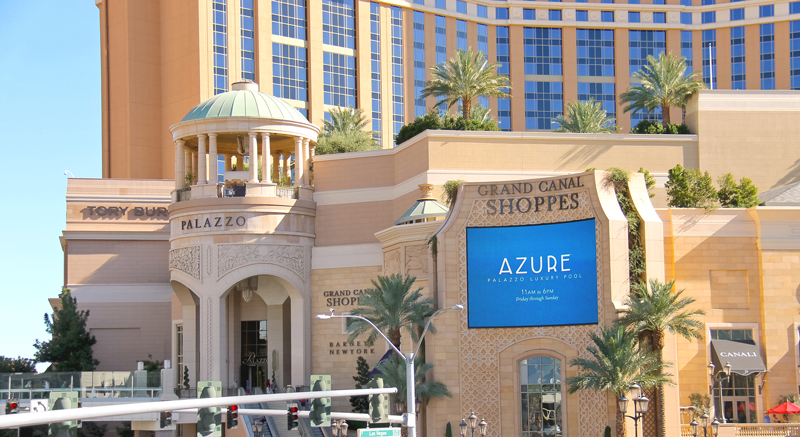 The Palazzo shopping center, located inside the Palazzo Hotel and Casino, provides over 450,000 sq. ft. of luxury shopping, with over a dozen high-end watch and jewelry designer stores. With the wide range of amenities offered at the Palazzo, costumers can do their jewelry shopping, pick up an Anya Hindmarch purse, or sit down for an opulent meal–all without leaving the building.
MJ Christensen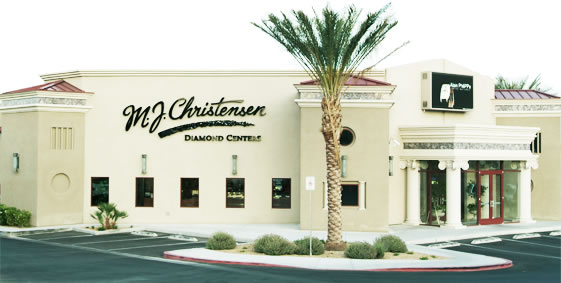 Source: M.J. Christensen
MJ Christensen is a family-owned business with two locations in the city of Las Vegas. They offer designs from other jewelry houses, as well as having their own collection. They are committed to family values and to giving back to their community and people in need.
Tourneau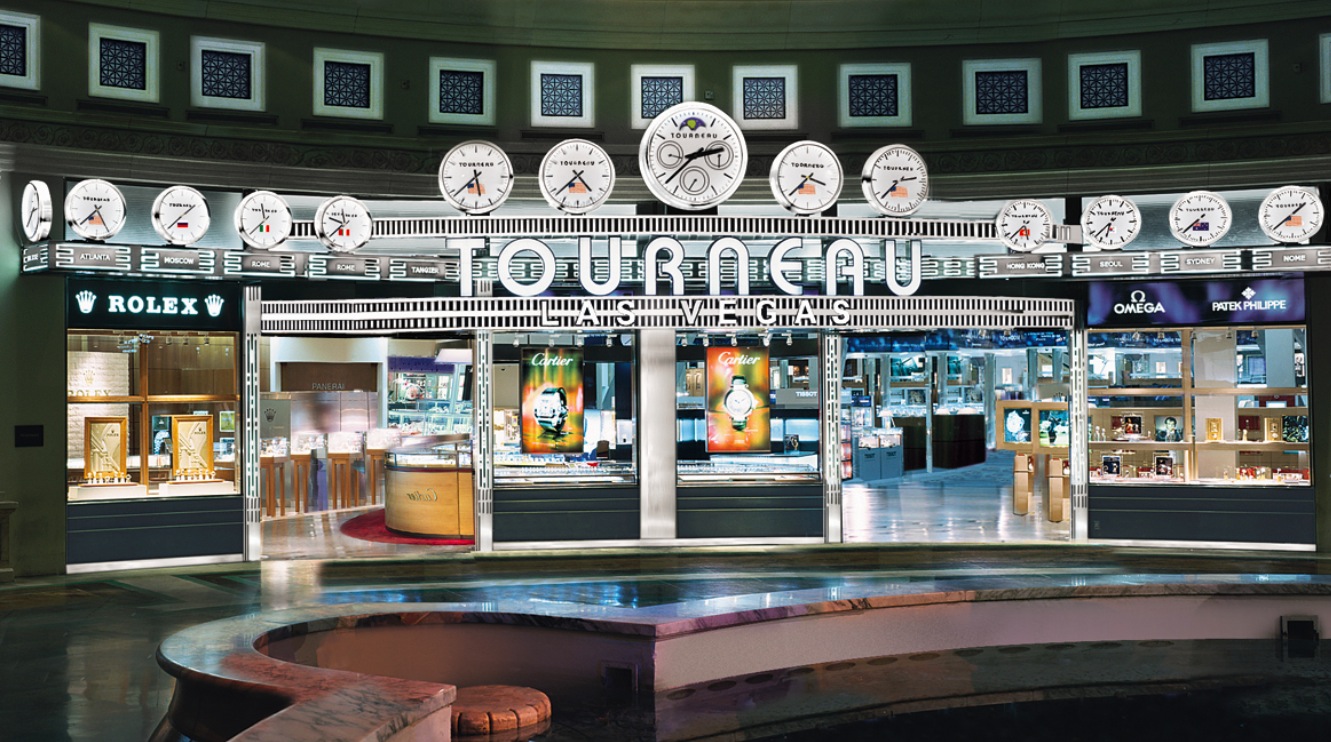 Source: Toureau
Tourneau is the largest fine watch seller in the United States. They sell watches from over 85 different designers and pride themselves having staff members who are well educated in watch craftsmanship and can help each customer to find the perfect new watch for his or her collection.